I'm not like any other Cornerback—they all have their things they do, and that's cool. I respect that. But I'm in another group right now; I'm in another class.-Josh Norman(J_No24)
  Josh Norman was asked by Doug Farrar of Sports Illustrated what it feels like to be the next great player at the Cornerback position, Norman was quoted as saying " I am unique in my own special way. I'm like nobody else, and I want that to show up."  The reigning NFC Defensive player of the month was drafted by the Carolina Panthers in 2012 in the fifth round out of Costal Carolina.
Norman's rookie season in the league resulted in him being benched after playing 12 games and played only seven games in 2013. When there was changes in the defensive lineup Norman was given another chance and never looked back. Norman's vibrant personality on and off the field can help and hurt Norman, but has not affected his production this year. Pro Football Focus index reports that last season Josh Norman Opponent passer rating was 53.2% on 379 passing snaps and 58 targets. This was fourth in the league last year, his OPR percentage is first in the league at 23.1.
Lockdown defender Josh Norman is not somebody the quarterback should ever anger or try to poke fun at, because it'll cost you. Norman was thrown at only 58 times last year, he only allowed 27 catches about 47%. This ranked better than Richard Sherman, Vontae Davis, and Darelle Revis. He ranked percentage wise 10+ points against Stephen Gilmore and even LSU stud Patrick Peterson. One debate between most is rationing out who is the best coverage corner throughout the field not only on the right or left side. Here is a stat for you;On Lake Norman 175 snaps have been played at left corner, 115 at right corner, and occasional plays in the slot. Norman has been mobile on the field and this year has still managed to have the best OPR.
Norman being known as the number one Cornerback has been Lockdown   so far in the first four games against opposing teams best wide receivers. Week Two against DeAndre Hopkins Norman allowed two catches for 24 yards on seven targets. When defending Vincent Jackson he only allowed two catches for 31 yards and actually matched Jackson catches with his two interceptions, one returned for a Touchdown. He celebrates with his pony dance, which he was told was legal but was penalized after his Touchdown return against Winston.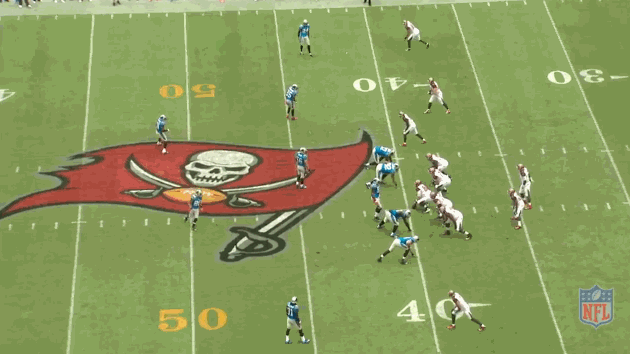 A special ability Josh Norman possesses is his constant ability to bait Quarterbacks into throwing his way in coverage and him cheating or reading the route for the interception or deflection. In the third quarter of the Season opener Blake Bortles was intercepted by Norman on a short pass to T.J. Yeldon.  Bortles seemed to toss towards Lake Norman multiple times in the second quarter. He took notice saying after the game "It was like bro really don't read the scouting report." Norman is in a Cover 3 package when he picks off this pass, by using eye discipline and his famous baiting skills he was able to easily pick off Bortles reading the play from the snap. He noticed that Yeldon motioned out of the backfield and Norman followed Bortles waiting for him to look to Yeldon on the fly route and then he broke on it. Norman changed his stance once the play developed before his interception to bait Bortles into the interception.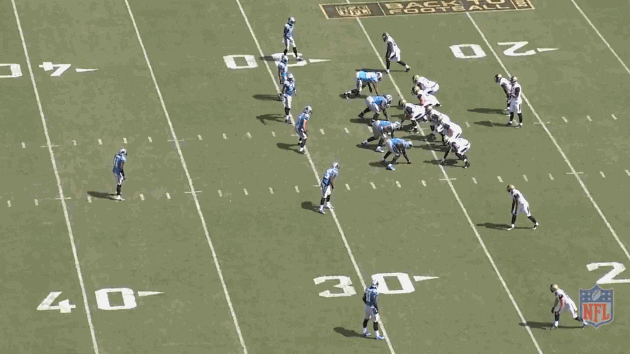 Josh Norman has shown late game heroics early in this season, most notably against the New Orleans Saints in Week 3 at home. Once again in this Cover 4 package Norman is hit with a double move by Quin Cooks but he stayed discipline and Luke McCown thought that Cooks had a jump but Norman made the best interception grab of the season to seal the win for undefeated Carolina. This is not a catch just any player makes, this was a BigTime catch for a player that will be getting paid some Big Time money.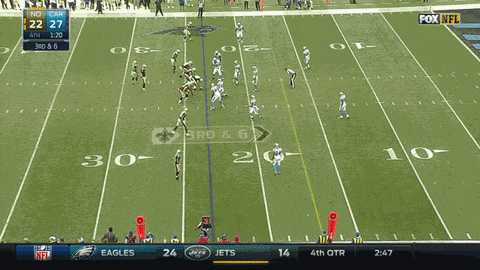 Josh Norman will have to step up big when the Carolina Panthers go to Seattle in a NFC divisional rematch from a year ago. Bene Benwikere helps this reinvented Panthers secondary defense become complete with the best linebacker in the league Luke Kuechly and a front seven that is as good as any teams in the league. Panthers fans are loving Norman's play and the Panthers should lock him up and follow the Seattle Seahawks blueprint of success. Locking down your Quarterback and two BIG TIME players on the defensive side(Kuechly already signed).
-Cameron Carter